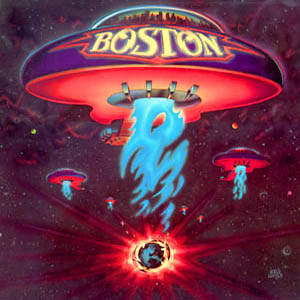 Boston's self-titled debut album (Epic, 1976) is a landmark in the history of melodic hard rock, that showed how heavy rock guitars could be successfully combined with ultra melodic songs (review).
Meat Loaf's second album, Bat Out Of Hell (Epic, 1977),  was extremely successful both artistically and commercially, not in the least because of Jim Steinman's stellar songwriting (review).
Van Halen's self-titled debut album (Warner Bros, 1978) 'rewrote the rules of rock guitar and hard rock in general' as some put it. A very influential album (review).
Thin Lizzy 's ninth album, Black Rose: A Rock Legend (Vertigo, 1979), is their most balanced work. It draws from their Irish heritage with great effect and has some excellent compositions (review)